---
Extended Household Gloves
---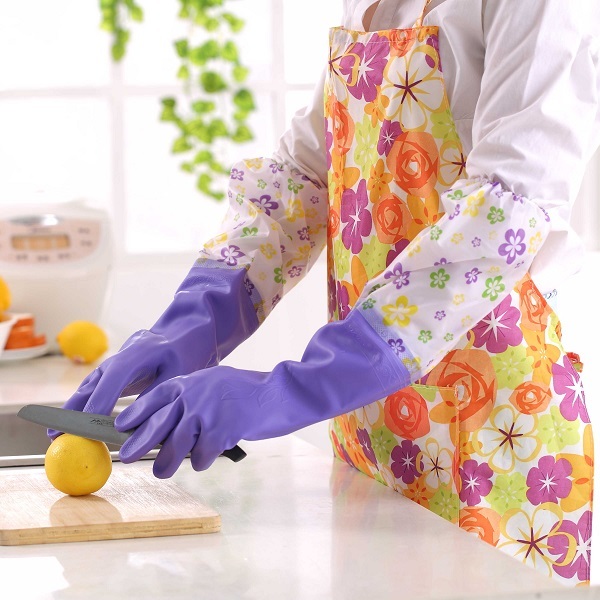 We are in everyday household chore scenarios. There is often a need for extended gloves. Avoid getting your sleeves wet with cold water. Stay away from ice water stimulation. In order to meet consumers' demand for warm and long-term protection. On the basis of the original gloves, the sleeves with drawstring ends are added. It not only has thermal performance. And it meets consumers' needs for long-term protection.
1. Lengthen the sleeves. Full protection from moisture
Has a length of 52CM. This length wraps most of the arm. During the laundry process, there is no need to worry about splashing and getting your sleeves wet.
2. Heat-sealing sleeve technology. The interface is firm and not easy to break
Adopt professional heat sealing sleeve technology. Fit the sleeve skin firmly to the glove. The heat-bonded one-piece molding not only improves the aesthetics of the glove. It is more effective to avoid the situation of water leakage at the sleeve.
3. Leather cuff design. Stable to wear
Elasticated cuffs finish at the ends. Elastic cuffs are flexible. Stretchy and soft. Elasticated sleeves securely hold the cuffs in place when fully donned. Does not slip. And the soft elasticity of the rubber band prevents the arm from being strangled and causing discomfort.
Application Scenario
Car cleaning, laundry cleaning, sanitation cleaning, gardening
undefined