---
How to choose canvas gloves
---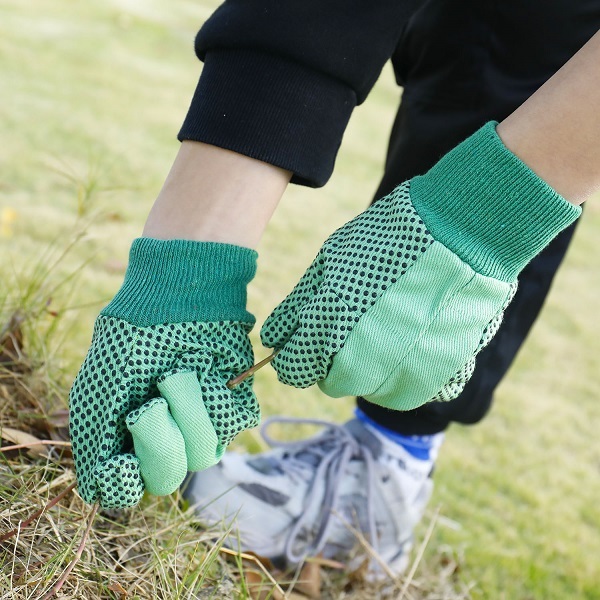 1. Raw materials. Qualified canvas feels very delicate. Canvas is originally a hessian cloth. Definitely has texture. Only qualified canvas texture is clear. It has a very even texture to the touch. The composite canvas fabric feels rough to the touch. The real qualified pure cotton material smells like a faint plant aroma.
2. Lining and accessories. The lining of pure cotton is compared with the lining of chemical fiber. Much more expensive. But stronger. There will be no stringing phenomenon. It feels very delicate. We come across this situation from time to time: poor quality canvas gloves look like new. The lining broke first. So when buying canvas gloves. Lining is very important! A decent canvas glove. The lining determines the service life of the glove!
3. Color. There are fewer colors for canvas gloves, leather gloves or labor protection gloves made of other materials. The main reason is that the color of the canvas fabric is fixed. Has not been able to dye well. The variety of colors cannot be highlighted.
4. Workmanship. The stitches sewn by the glove machine are finer and finer. Canvas gloves are stronger. Generally will not open the line. Gloves unraveling is a very frustrating thing. So we use gloves sewn with open or dark stitches. The length of the stitches should be uniform. And there are no exposed threads. Make sure the stitches are wrinkle-free. Whether the lines are all gone. Check to see if the thread ends are causing cracks in the glove.
canvas glove standard
The regular size of canvas gloves is 2*2 meters. There are also 2*1m and 4*4m specifications, and the canvas specifications need to be selected according to the purpose of the canvas gloves.
Canvas gloves belong to the category of labor insurance gloves in labor insurance products. Because it is multi-strand weaving. So the texture is firm, wear-resistant, compact and thick. Durable. It can effectively protect the hands of workers.
undefined