---
Disposable gloves spot price list
---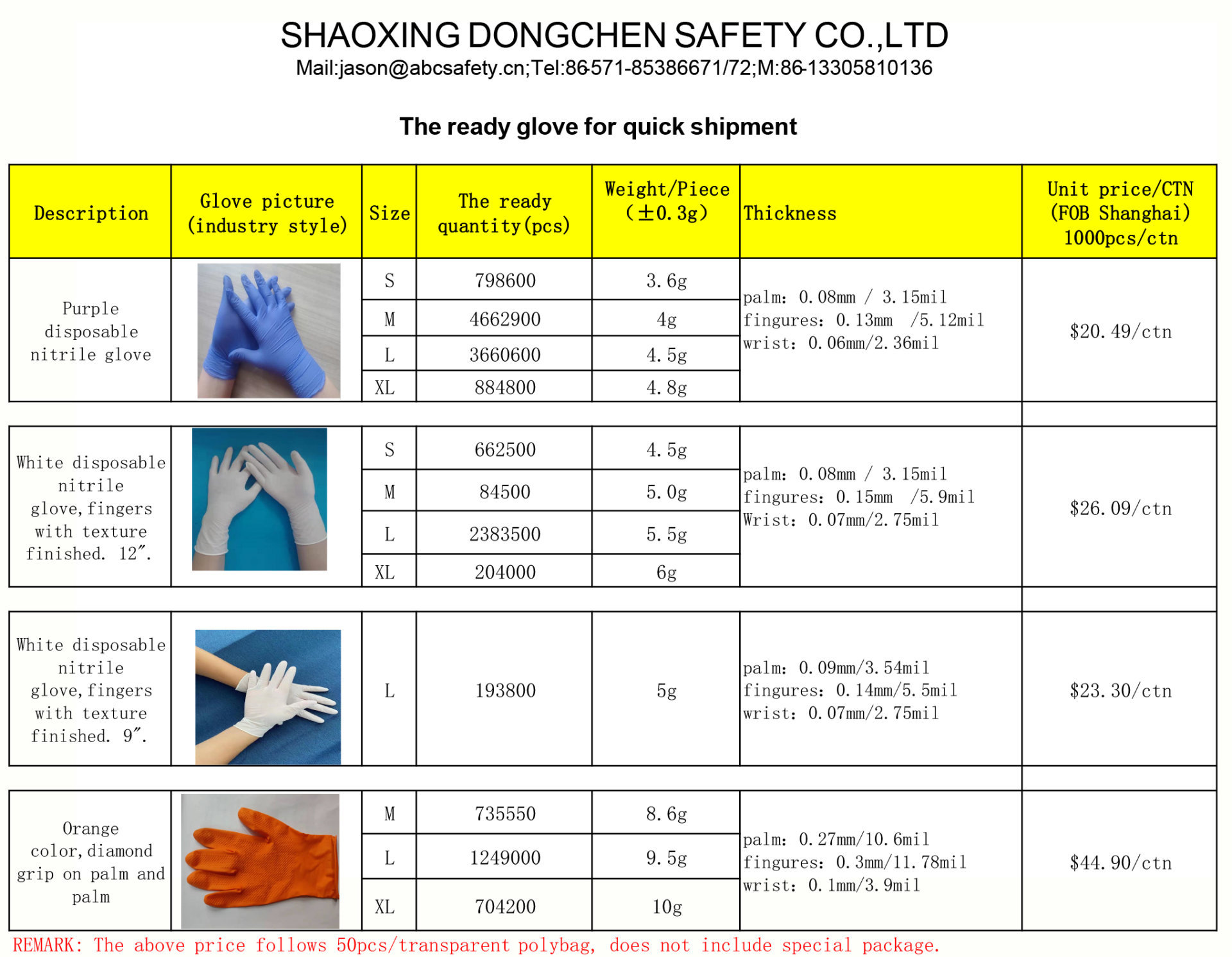 Disposable gloves spot price list
main feature:
1. Protect hands to reduce skin irritation.
2. It is soft, comfortable to wear, and has good affinity with the human body.
The main purpose:
To reduce the spread of bacteria, viruses come into contact with our hands. Vinyl disposable gloves are widely used in industries such as hygiene inspection, food trade, chemical industry, electronics industry, pharmaceuticals, paint industry, printing and dyeing industry, agriculture, forestry and protection work and home hygiene, haircuts, etc.
undefined
Copyright © 2022 SHAOXING DONGCHEN SAFETY CO.,LTD