---
Here are 4 things to consider when choosing cycling gloves
---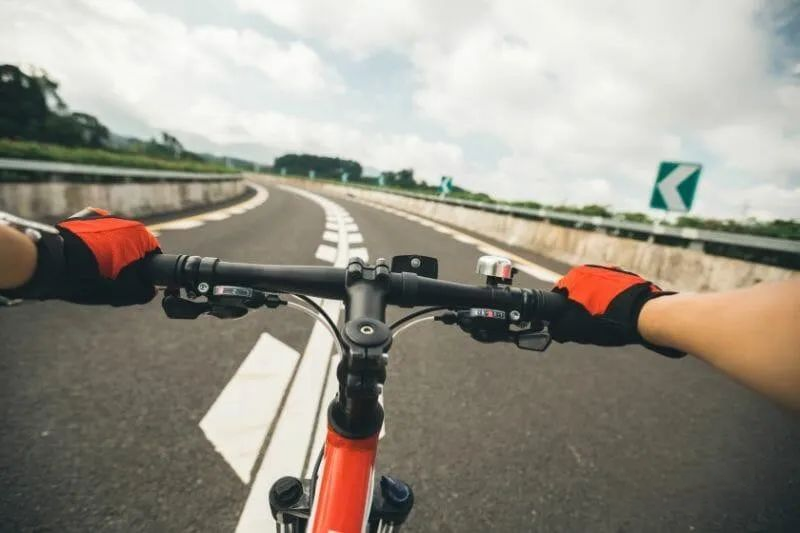 First, you need to consider how much protection your hands need while riding.
Full finger gloves are an important item when biking on the trails.
They protect hands from rough terrain and other hazards you may encounter.
These full finger gloves usually have breathable material on the back. Helps keep them from overheating in warm weather. I like to make sure the ones I get fit snugly. No extra room for fingertips. for maximum control.
This glove offers optimal protection while ensuring air circulation throughout to keep hands comfortable while riding. These gloves are perfect for keeping your hands safe and provide excellent grip,
For road cyclists, half-finger gloves offer good breathability while still allowing control of the bike's brake levers.
Fingerless gloves are great for warm weather cycling. They provide the required ventilation. Keep your hands from overheating. And give people better control over the handlebars, shifters and brakes. Since they don't restrict movement like full finger designs do. So ideal for road riders looking for maximum flexibility on their bike. Their details include cutouts in the palm area for improved breathability, and durable carbon fiber impact protection technology. Helps protect hands from accidental falls or slips.
When the weather drops below 0°C, keeping your hands warm and comfortable without losing dexterity becomes a top priority. Thankfully, there are gloves available, like the POC gloves, that are great for keeping you warm but still flexible enough to move around and get things done. POC Thermal Gloves have adequate insulation on the back of the hand. This makes it usable in temperatures below 40 degrees, which helps keep your hands from freezing on particularly cold days.
If you're going to take your riding seriously, you need a pair of proper gloves.
Here are four reasons why getting gloves right should be a top priority:
Gloves that are too small will not provide adequate protection and may cause chafing or discomfort.
Gloves that don't fit well won't allow for maximum control while riding.
Ill-fitting gloves can make shifting difficult.
Gloves that are too large can cause slips and falls, which can lead to accidents.
The padding provides extra protection against any bumps or vibrations while riding.
Also helps keep your hands warm and dry when riding in cold weather.
I personally prefer full finger gloves with gel inserts for mountain biking,
But when I'm on a road bike, I usually opt for fingerless gloves with foam padding.
The foam pads allow me more control over the brake levers without sacrificing too much protection.
It also helps prevent sweaty palms and ulnar nerve pain in the hands.
Cycling gloves are made from a variety of materials. Keep your hands safe and comfortable while riding.
Here are some top material choices:
Synthetics: Synthetics aren't just breathable. And it's waterproof and elastic. For added comfort on long rides. It also performs well in extreme weather conditions such as snow or hail.
Today, the palm portion of most gloves is made of synthetic leather. The top is made of spandex.
Waterproof Material: This type of glove prevents the penetration of water. The hands are thus protected from moisture.
Windproof Material: If planning to ride in windy seasons or terrain. Then gloves using this material are essential. Even when the outside temperature drops, they block cold drafts to help keep your hands warm.
undefined