---
Children's garden gloves with little bee pattern
---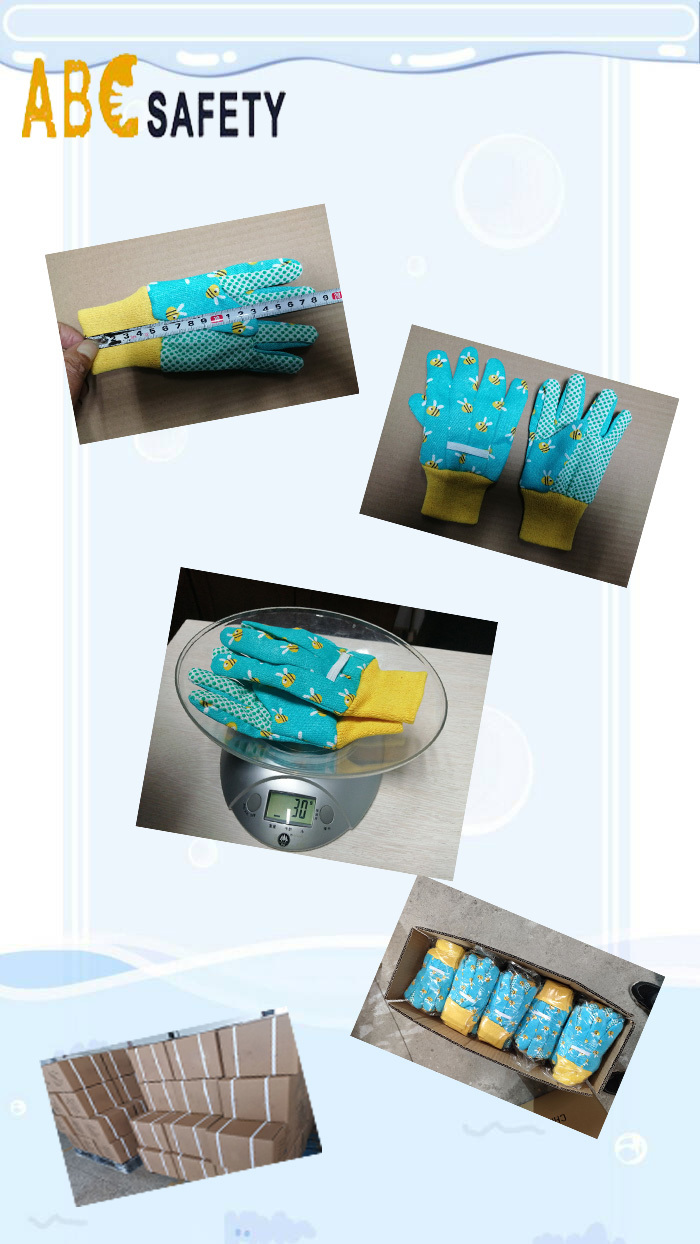 1. The palm surface adopts PVC dot bead design, which improves the slip resistance and is beautiful.
2. The gloves feel soft and comfortable.
3. The gloves have strong moisture absorption, good air permeability and no irritation.
The main uses are as follows:
Mainly used for garden work: such as pruning, fertilizing, soil cultivation, weeding, planting, etc. Especially working in the garden with family on weekends, it has a special flavor. Many urbanites take leisure activities after work.
undefined
Copyright © 2022 SHAOXING DONGCHEN SAFETY CO.,LTD